Sale!
The Bridge Marrone Leather Shoulder Bag
CHF 429.00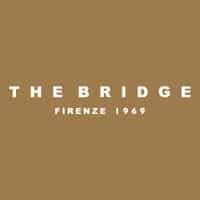 Out of stock
Notify me when the item is back in stock.
Description
Leather Shoulder Bag With Front Brand Logo. Inner Pocket. Closure With Flap. Dimensions: 36 X 30 X 13 Cm.
Authenticity Guaranteed
At euphorium.ch we guarantee that every item available on the shop is absolutely NEW and 100% AUTHENTIC.
We truly value your trust and consider above all the importance of maximum satisfaction of our clients.
Therefore we proud ourselves to have selected products that are 100% original and authentic, purchased directly from official distributors. The authenticity and origen of all products have been verified.
Shipping
We deliver mainly in Switzerland. Shipping to other countries in Europe is also possible and the available destinations are presented on the checkout page.
Returns
You may return your item within 14 days of the delivery date. Please see conditions and how to proceed in our returns and refunds FAQ.